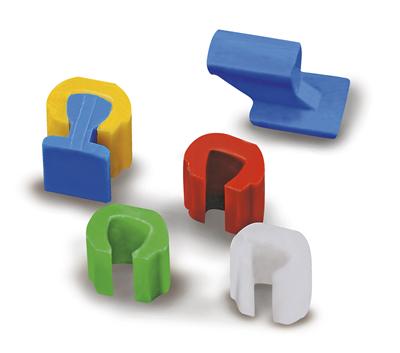 Swift-Art
Rigid attachments
Easy to adapt during the positioning and simple to finish up during the fitting,
Swift-Art
represents the calcinable product of highest precision on the market.
Economic and reliable,
Swift-Art
is the best answer to whom desires an universal attachment suitable both to the simplest traditional combined prostheses and to the most complex implant-supported restorations.
The best solution for a dental attachment international  of calcinable plastic always in stock.
BENEFITS
⇒
White fabrication matrix

⇒
One offset
male
(
125°
) that allows the male to be
placed closer to the tissue

⇒
Four colour coded matrices
for a consistent level of
retention
: white, green, yellow and red
⇒
Matrix easily changed

⇒
Patrix
can be
reduced up to 3 mm

⇒
13 year life duration
, if positioned and maintained following the instructions for use
⇒
Great retention
thanks to a friction area of 28 mm
2
(so obtained: heightxperimeter = 4x7)
Features  

Matrix
Patrix
• Four different friction levels

• Two inclinations: 90° and 125°
Usage advices  

Indications
Fixation
► Lower and upper partial dentures

► Free-end and/or bounded restorations

► Unilateral and bilateral dentures

► Bars on implants

⇒ MATRIX: fitted in the removable partial denture and held in it

⇒ PATRIX: cast as part of crown pattern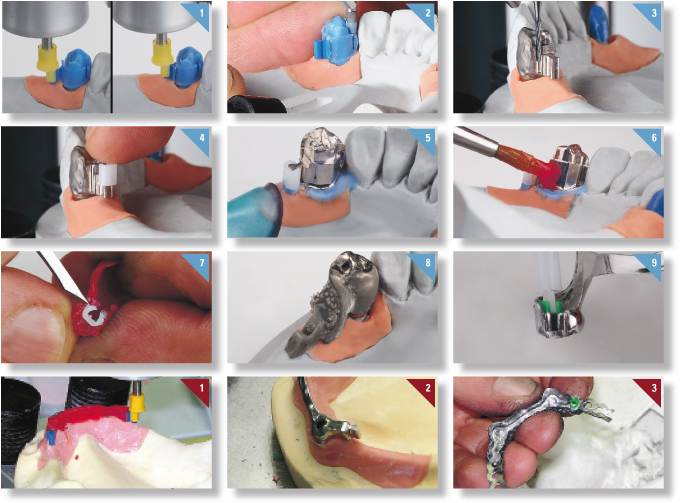 Combined prosthesis on abutment teeth



Insertion of 125° and 90° patrix
Wax milling
Finishing of the groove
Passivation proof with white matrix
Master model prepared for duplicating
Wax modelling of the milled surface
Removal of the white matrix
Framework cast
Fitting of the green matrix into the framework

Bar on implants



Swift-Art patrix applied to a bar on implants
Bar cast and finished
Swift-Art matrix fitted into the framework