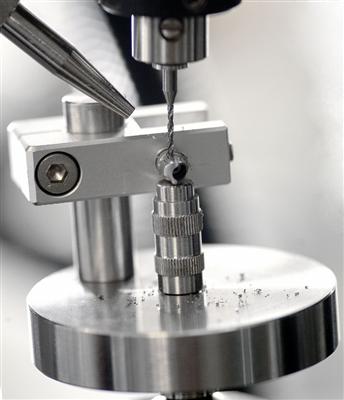 T120
lingual drilling system
Tower Drill is an easy and cheap system that makes easier the lingual drilling and threading of the abutments mounted directly on the analogues.
It can be mounted on all Artiglio's model holder bases and used with either Artiglio's or other milling machines available on the market. Tower drill is made up of a steel disc with a vertical column fixed on it. A proper adjustable support, sized on the base of the analogue diameter, slides and can be locked on the column. In the middle of the disc there is an adjustable vertical bearing which gives more stability to the abutment making the drilling proceeding extremely safe and quick.
It is supplied complete with two adjustable supports whose dimensions must be specified at order time.