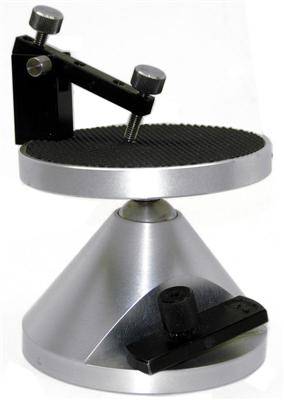 Model holder A21
complete model holder

A21 is a quick complete model holder made up of:
 
- AX/B, conical model holder base made up of steel, with adjustable inclination, safety lock and a system for vacuum locking on the working plane by the vacuum pump AX/P. Ideal for attachments assembly and surveying;
 
- quick model holder plate A21/P, for a quick and steady locking of the models. Ideal for surveying and attachments assembly.
 
- model holder extension PRO1, that raises the plate of about 17 mm (see the first picture in section Images).
 
It can be provided with AX/M magnetic support for the magnetic locking on steel working plane.


| | |
| --- | --- |
| | AX/M magnetic support for the magnetic locking of A21 on steel working plane |