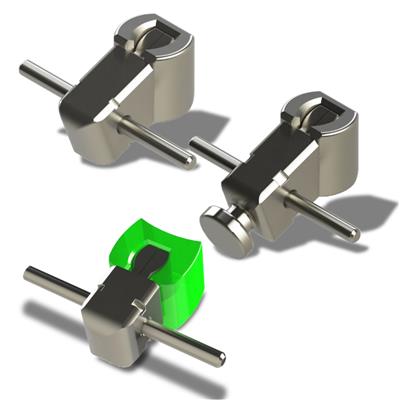 Wing
Rigid attachment
Wing
, thanks to a mixed sliding shape, permits to divide the friction from the back tightness of the attachment granting an excellent restoration in many combined prostheses.
Although its rigid connection,
Wing
offers an easy insertion of the prosthesis combined with a high stability.
Two features combined for this dental attachment international  always in stock.
AVAILABLE VERSIONS




♦ C: short

♦ L: long

♦ CR: short with retentive sheath
 
BENEFITS

⇒ Two different materials of the female to allow any technique: soldering and casting

⇒ Small dimensions

⇒ Easy insertion of the prosthesis with a high stability

⇒ Quick reactivation lightly introducing a blade in the male groove

⇒ Male easily changed without any accessory
USAGE ADVICES


♦ Kennedy's classes I and IV

♦ Lower and upper partial dentures

♦ Free-end and/or bounded restorations

♦ Unilateral and bilateral dentures

Features  

Matrix
Patrix
• Universal for all patrix versions

• Two materials: stainless steel and non-residual burnout plastic

• Three components: male, sheath and pin

• Three versions: C (short), L (long), CR (short with retentive sheath)

• One material: stainless steel

• Two inclinations: 90° and 110°
Usage advices  

Indications
Fixation
► Lower and upper partial dentures

► Free-end and/or bounded restorations

► Unilateral and bilateral dentures

⇒ MATRIX: soldered with non-precious alloys or cast

⇒ PATRIX: soldered to the framework or retained into the denture acrylic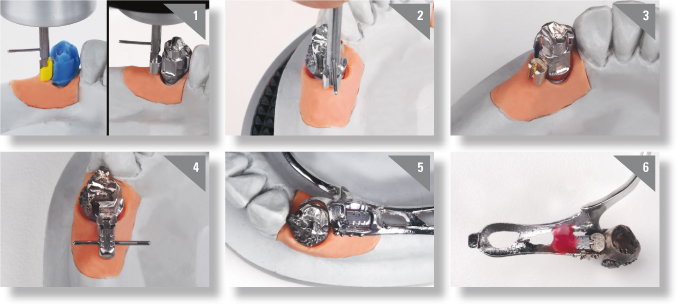 Positioning of the plastic and metal matrix
Matrix positioning following the ridge
Matrix positioned
Patrix inserted in the matrix
Insertion of the framework over the patrix for the soldering
Patrix fixation with resin into the framework