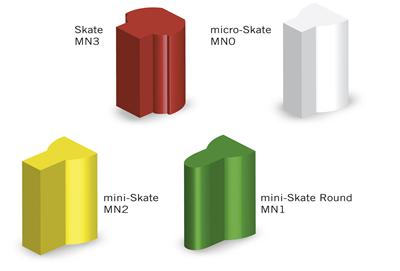 Skate
Friction-grip attachment
The innovative dental attachment international implying an evolution of the milling technique.
Skate
is a simple and economic attachment conceived to recover the retentive ability of parallel guidance surfaces and grooves.
Skate
is a mechanical push
able to immediately restore the friction area of its opposite surface
, regaining the original retention of the milling.

The application of the attachments series Skate, mini-Skate, mini-Skate-Round and micro-Skate must be made on elements PRESET for their positioning,with LINGUAL MILLINGS (shoulder, surface and grooves) or TELESCOPIC MILLINGS or with MILLED BARS and with the side of the matrix, intended to friction with the patrix, realized as beloe indicated for each version.


 
AVAILABLE VERSIONS




SKATE: to be used with matrices aving parallel guidance surfaces of 4 mm height and 2 mm width 






mini-SKATE: to be used with matrices aving parallel guidance surfaces of 4 mm height and 1 mm width 






micro-SKATE: to be used with matrices aving parallel guidance surfaces of 4 mm height and 1 mm width 






mini-SKATE-Round: to be used with matrices aving guidance grooves  of  4 mm height, ø 1 mm diameter and 0,5 mm depth

 
BENEFITS

⇒
Double duration: restore of 50% friction area

⇒ White fabrication patrix

⇒ Four colour coded patrix for a consistent level of retention: white, green, yellow and red

⇒ Patrix easily changed

⇒ Patrix can be reduced up to 3 mm

⇒ Placed without any tool

Usage advices  

Indications
Fixation
► Lower and upper partial dentures
► Free-end and/or bounded restorations
► Unilateral and bilateral dentures
► Bars on implants

⇒ PATRIX: fitted in the removable partial denture and held in it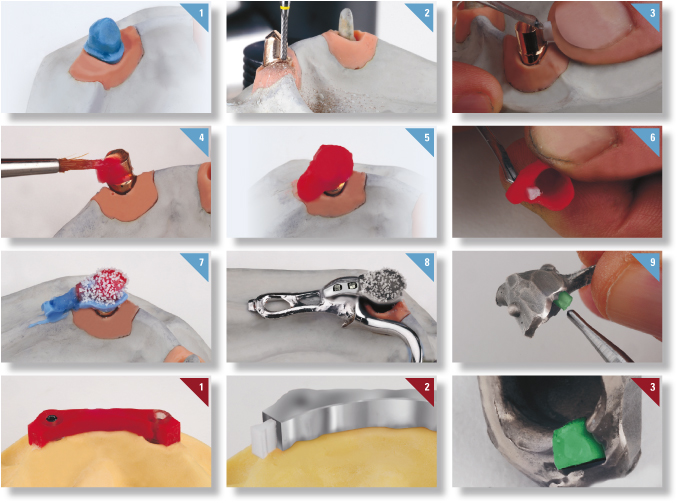 Combined prosthesis on abutment teeth



Telescopic crown milled from wax
Finishing of a telescopic crown in metal
Positioning of Skate on the cap
Waxing up
Waxing up completed
Removal of white component
Waxing up of the framework connector
Insertion of the framework in the cast connector
Fitting of Skate into the framework

Bar on implants



Waxing up of a 0° bar on implants
Application of a Skate on a bar cast and finished
Fitting of Skate into the removable partial denture