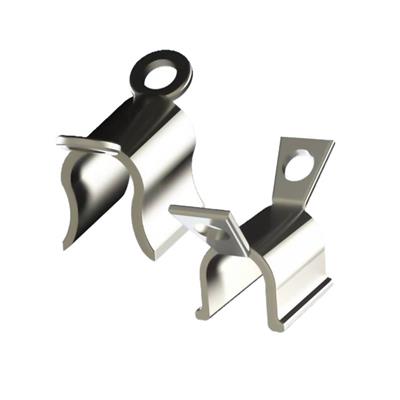 Stainless steel rider
Ackermann clip (round bar + rider)
Rider available in:   
♦ standard version,
to
function as rigid or resilient connection depending on the diameter of the chosen bar
; 
♦
resilient version,
to achieve a higher vertical resilience.
Sold in 4 pieces package.
Pay attention
:
in order to guarantee the right fitting of the rider, only original preformed bars of

ø

1,8 mm or

ø

1,9 mm must be used.


FIXATION

►
RIDER
: fitted into the removable part of the denture.

REORDER CODE: 



- 707003-B4

standard
-  

707003 R-B4

resilient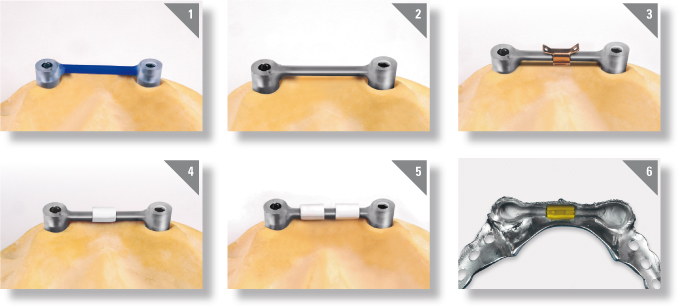 Fixation of the bur to the abutments with wax

Metal rider snapped over the bur

Plastic rider snapped over the bur

Bar with two plastic riders

Plastic rider fitted into the framework