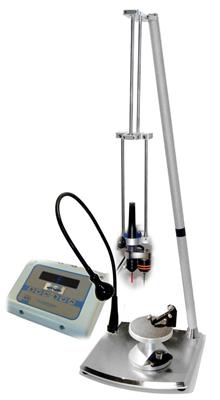 Parallelomatic
Surveying
Parallelomatic,
parallelometer especially designed for the surveying. The peculiar features of the articulated pantograph,
easy to handle and sensitive, allow maintaining the chuck axis perfectly parallel all over the very wide working plane.
The conical insertion mandrel, which makes easier the fitting and the replacing of all analysis accessories, can be provided with a vertical return (MM, optional). The accessories holder is pre-arranged for the application of a halogen spotlight (LA, optional). The parallelometer can be equipped with a feeder (STP, accessory not included)
that includes an electronic regulator for the feeding of thermal probes, used for wax smoothing.


Quality details
Ideal for the surveying
Tri-dimensional pantograph arm
Quick accessories holder mandrel sliding on bearing brass
Quick model holder A21
Available in two versions with or without feeder for thermal probes, used for wax smoothing
Quick model holder A21 with extension PRO1
Analytic point
Graphite holder
Calibrators 0,25 – 0,50 – 0,75 mm
Wax knife
Reducing chuck for the insertion of accessories with cylindrical shank ø 2,35 mm
Parallelomatic -

Surveying
| | |
| --- | --- |
| Machine dimensions (mm) | 200x240 (+135 con STP) x 630 |
| Machine Weight (kg) | 4,5 (+0,75 con STP) |