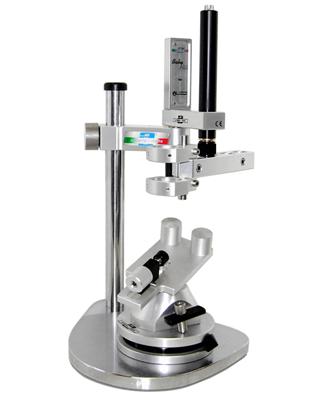 Baby line
basic milling machines

BABY line has been conceived to satisfy all basic exigencies of milling and surveying. The brand new models ideal for the polishing and the finishing of dentures made with CAD-CAM CNC systems or traditional techniques either on metal or on ceramics.

Many versions to satisfy all the dental exigencies.

BABY EASY




Maximum simplicity joined to an exceptional ease of handling.

A concept of machine fitted with an adjustable pneumatic motor and a complete porta-chuck nut 2,35 mm of high precision.

Especially suitable for free hand milling.

BABY MILL




A solid structure provided with a universal support to handle and fix strongly any kind of micro motor or turbine (max ø 30 mm) present in the laboratory. Equipped with a magnetic model holder, it is the simplest solution to make traditional milling.

 

BABY MILL IRON

The milling machine BABY MILL equipped with electrical micro motor and digital electronic feeder.

 

BABY MILL STONE

The milling machine BABY MILL equipped with turbine with water cooling for the finishing of primary elements made of ceramic materials. If requested a plate A21/PAS, optional, is also available to allow the water collect.